Doing Good in the Alleghenies
As a 501c3 not-for-profit organization, its officers are all volunteers and not compensated for their work. All net proceeds from our events are proudly contributed to carefully predetermined charities and other non-profit organizations. In the past nine years, we have donated almost $100,000 to local organizations. We attribute this humbling byproduct to the amazing participants of our races.
As we continue to create a positive influence in our community, we recognize the significance of movement and appreciate the beauty of our region's outdoors. Without either, Allegheny Trailrunners Inc. would not be able to uphold our mission as we seek opportunities that allow us to grow, give back, and inspire generations to come. In doing so, we hope to continue to create an atmosphere that welcomes and encourages all who are willing and able to venture into the beauty of our region. It is this growth that value is created through recognition and admiration for what this region offers.
This year, not only are we giving our net proceeds to these charities and non-profit organizations, but we are also creating fundraising campaigns for these organizations. Please join us in giving to these organizations.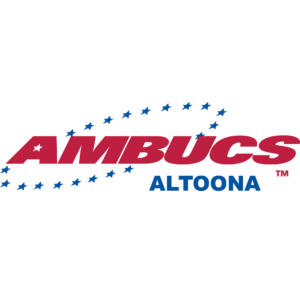 AMBUCS of ALTOONA
The Altoona Chapter of AMBUCS is a fun, energetic group helping children, teens, and adults with disabilities. We serve the community by providing therapeutic AmTrykes, educational scholarships for physical therapists, and residential ramp building. Since 1994, our chapter has distributed over 175 AmTrykes to children and adults.  These unique therapeutic tricycles, which can be hand and/or foot operated, are designed to accommodate riders of all ages, sizes, and varying degrees of physical limitations.  The AmTrykes are provided without charge through funds raised by the membership. Also, the Altoona Chapter of AMBUCS have participated in our national Scholarships for Therapists program by donating over $100,000 to the education of students in the field of physical therapy, occupational therapy, speech pathology, and audiology.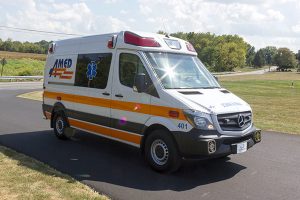 AMED
The AMED Authority is a professional, emergency medical service with headquarters located in Altoona, Blair County, Pennsylvania. AMED is a non-profit, municipal authority which depends on insurance re-imbursements and membership subscriptions to fund operations. AMED receives no tax money or government funds. Presently, AMED operates ten ambulances, five wheelchair vans, one mass casualty trailer, and one command vehicle. Proceeds from this campaign will goes toward the purchase of PPE and other equipment.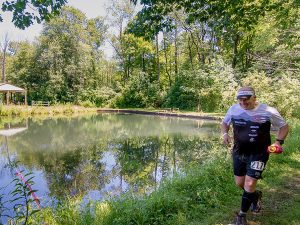 Camp Anderson
Camp Anderson is located midway between Altoona and State College, off I-99, about 25 miles from each. The facility offers great tent camping, a handicap-accessible site as well as several cabins for rent to meet your program needs. It is a perfect place for a camping weekend, training center, reunions, and weddings – and is home to the Allegheny Trailrunners Trail Fest.
Camp Anderson is three-quarters away from achieving its $1,000,000 capital campaign toward capital Projects, Building Improvements, Enhancements, and Code Requirements to ensure this facility will serve future generations.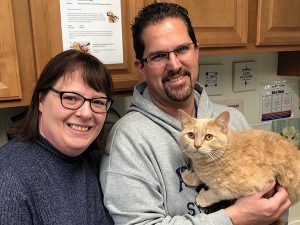 Central PA Humane Society
The Central PA Humane Society (CPHS), serving Blair and surrounding counties in central Pennsylvania, is a charitable, non-profit 501(c)(3) organization dedicated to helping animals and people.The primary goal of CPHS is to find loving homes for adoptable animals. As a "no kill shelter", there are no time limits for animals in the shelter. Animals remain available for adoption as long as they are physically and mentally healthy. The Central PA Humane Society does not euthanize adoptable pets.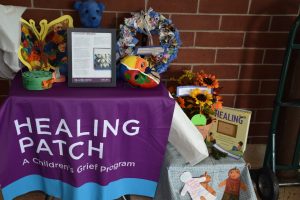 The Healing Patch
The Healing Patch Children's Grief Program is a peer support program designed specifically for children and their families who have suffered the death of a loved one, such as a parent, sibling, grandparent, or close family member. The Healing Patch offers a safe environment where grieving children and their families can discover they are not alone in their grief by interacting with others who have encountered similar losses. By sharing memories and experiences, families discover that what they are going through is normal and that hope and healing are possible. Services are available free-of-charge to families. The program relies on individual and community dollars, grants and fundraising events for support.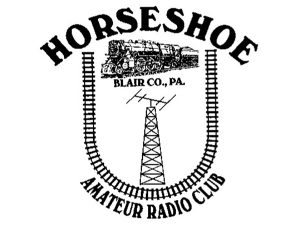 Horseshoe Amateur Radio Club
The Horseshoe Amateur Radio Club are a dedicated the amateur radio operators from the region including Blair, Cambria, Bedford and Centre counties. The donation will help to continue to maintain the multiple repeaters for which they are responsible as well as to hold testing sessions throughout the year. The club is also very active in serving the surrounding communities through providing emergency and public service communications, and provide classes and testing for those interested in becoming ham radio operators. The Horseshoe Amateur Radio Club not only serves the community, but they make our races safer for our participants and volunteers.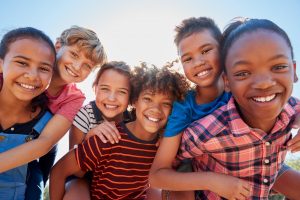 The Learning Lamp. 
The Learning Lamp is a nonprofit organization with a mission to engage all children with the support they need to succeed. What started more than 10 years ago as a simple idea – to provide children in Johnstown, PA with access to high quality tutoring without the high price tag — has grown into a multi-faceted program that gives children, families, and schools greater options for improving academic achievement. Today, we are a respected organization that serves more than 37,197 children and adults from 52 school districts and 71 private schools and other organizations in 19 Pennsylvania counties and communities in Maryland and West Virginia.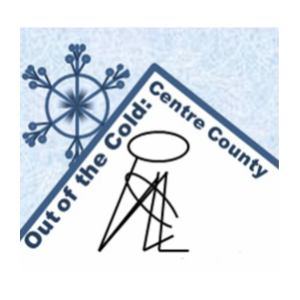 Out of the Cold Centre County
Out of the Cold Centre County is a community supported organization that answers the call to serve those experiencing homelessness in our community by providing shelter, food, and support services during the transition to permanent housing. Out of the Cold: Centre County is an emergency shelter open from 9 p.m. to 7 a.m. every night from mid-October to early May. During the 2019-2020 season, fourteen congregations helped to provide overnight shelter for 118 guests, filling 2473 cots and serving almost 5,000 meals!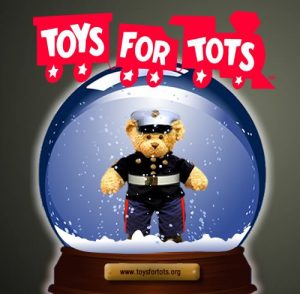 Toys for Tots
Our mission for the Toys for Tots Program is to collect new, unwrapped toys during October, November and December each year, and distribute those toys as Christmas gifts to children in need within the community. These toys make a tremendous difference in the lives of the children and families that receive them gratefully. Our goal is to bring joy and hope to all children in need. Hope is key, and hope is what the Marine Corps can give through the Toys for Tots program. We are delivering a message of hope to less fortunate children in hope that this will assist them in becoming responsible, productive, patriotic citizens.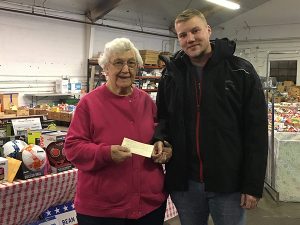 Saint Vincent De Paul Society Food Pantry in Altoona
Allegheny Trailrunners is proud to present a gift to Sister Paula at the St. Vincent De Paul Society Food Pantry in Altoona. We are humbled by the dedication of the staff and volunteers who serve an average of 2000+ people each month in our community who have the least. Organized locally, Vincentians are united in an international society of charity by their spirit of poverty, humility and sharing, which is nourished by prayer and reflection, mutually supportive gatherings and adherence to a basic Rule. The Society collaborates with other people of good will in relieving need and addressing its causes, making no distinction in those served.