The Dirty Kiln Trail Races are back for our 10th year (or is it 9th…)
Join us April 10th, 2021 for either our 10K race or tackle our half-marathon course.

The 9th "Dirty Kiln Trail Races at Canoe Creek State Park" brought to you by Allegheny Trailrunners, Inc. will be Saturday, April 10th, 2021! Trail runners will have a choice to run the 10K course up Moore's Hill and around the lake or the half-marathon course around the park a second time but on a more hilly and challenging half-marathon course!  Both courses have a lot of variety of trails from wide paths, winding singletrack, stream crossings and mud… lots of mud.
Updated: The half-marathon starts at 9:00am while the 10K start at 9:30am.
COVID-19 NOTICE:
April is still far away and the current guidance will probably change, but in the meantime we are following the following guidance:
Our race cap is at 220 participants in order to keep us under the current maximum capacity permitted for outdoor gathering within Commonwealth owned lands.
Please review and understand our guidance by visiting our COVID-19 Mitigation Page: http://www.alleghenytrailrunners.com/dirty-kilntrail-races-covid-19-mitigation-plan/
REFUND POLICY
Participants are eligible for a 50% refund of the race fee minus UltraSignUp fees until 4/2/2021. We will not do deferrals or bib transfers.
No same-day signups for this event.
WHAT YOU GET:
Allegheny Trailrunners is a 501c3 not-for-profit organization and its officers are all volunteers and are not compensated for our work. All net proceeds from our events are proudly contributed to carefully predetermined charities and other non-profit organizations at the end of the year. But we do like to reward our participants – especially since Dirty Kiln has been an introductory race toward trailrunning. This year for 2021, all runners will receive a high-quality technical shirt, a matching tube bandana from Hoo-Rag, an ombrē coffee mug, wooden medallion, and an Allegheny Trailrunners decal.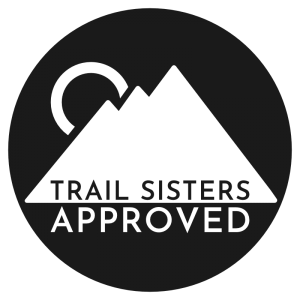 TRAIL SISTERS APPROVED
All of Allegheny Trailrunners races are Trail Sisters Approved by providing women the race day they deserve.
Our commitment:
Equal Podium Spots
Equal Awards
Women's specific swag & apparel.
Menstrual products at aid stations.
Equal opportunity/space for women on the starting line.
Learn more about Trail Sisters mission to increase women's participation and opportunity in trail running through inspiration, education and empowerment; and details on the committment Allegheny Trailrunners has made in becoming a Trail Sisters Approved Race.