Stuckey Subaru
Stuckey Subaru has been a premiere sponsor of our Allegheny Trailrunners race series since year one! Stuckey Subaru is guided by a simple principle: provide exemplary service to those in our community. Our amicable sales teams and finance professionals are advocates of transparent pricing, product knowledge, and open dialogue – all of which are necessary to choose the vehicle best suited for your lifestyle.

Visit us today and discover first-hand why so many consider Stuckey Subaru a partner for all of their automotive needs.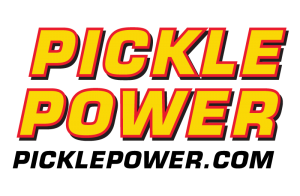 Pickle Juice® Sport
Pickle Juice® Sport has been dedicated to ensuring success in your activity of choice. Since 2001, we have had the privilege of meeting truly great people who use the product then share their success with others. It is through our loyal customers and the support of our retailers that Pickle Juice® Sport has been able to help so many.

Mile Level Physical Therapy
Mile Level Physical Therapy is dedicated to providing high quality physical therapy with unparalleled customer service to each and every patient. We strive towards maximizing potential in every employee while maintaining a light, upbeat atmosphere. With our profits we continuously display charity, humanitarianism, and philanthropy throughout our local communities.
Central States Manufacturing
Central States Manufacturing produces metal roofing and siding for thousands of customers across America. These customers use our material to make a variety of structures, including backyard garages, metal roofs, industrial complexes, and even agricultural buildings. When you choose steel for your project, choose Central States, and be confident in the company and the product.

Brush Mountain Running and Outdoors
Brush Mountain Running and Outdoors, Inc is named after Brush Mountain in the Allegheny Mountains. Brush Mountain Running and Outdoors, Inc's mission is to support each customer with his/her outdoor pursuits.  Runners, walkers, hikers, and backpackers can be outfitted with proper footwear, apparel, and gear for any adventure.

McQuaide Blasko
Since 1922, McQuaide Blasko has been serving clients in Centre County, Blair County, Dauphin County, and throughout Central Pennsylvania. Our attorneys strive to offer each of our clients the highest quality legal expertise, and we are committed to meeting the evolving needs of our clients and our communities.

Stroehmann Bakeries
Stroehmann was built on the principle of providing quality products at a fair price. For over 100 years, the bakers at Stroehmann have been dedicated to the tradition of baking bread, the old fashioned Pennsylvania Dutch way using only the finest and freshest ingredients.

Hoss's Family Steak & Sea
Since 1983, Hoss's has been perfecting all the necessary pieces – considerate service, delicious food, and a pleasant environment – to bring families and friends together. We especially welcome large families or groups, because we always have plenty of room and a variety of food to accommodate everyone.