Stuckey Subaru
Stuckey Subaru has been a premiere sponsor of our Allegheny Trailrunners race series since year one! Stuckey Subaru is guided by a simple principle: provide exemplary service to those in our community. Our amicable sales teams and finance professionals are advocates of transparent pricing, product knowledge, and open dialogue – all of which are necessary to choose the vehicle best suited for your lifestyle.

Visit us today and discover first-hand why so many consider Stuckey Subaru a partner for all of their automotive needs.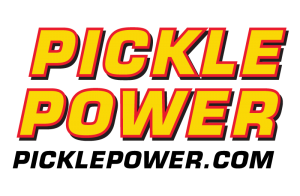 Pickle Juice® Sport
Pickle Juice® Sport has been dedicated to ensuring success in your activity of choice. Since 2001, we have had the privilege of meeting truly great people who use the product then share their success with others. It is through our loyal customers and the support of our retailers that Pickle Juice® Sport has been able to help so many.

Hollidaysburg Ambulance
The employees and management at Hollidaysburg Ambulance are committed to excellence in Emergency Medicine. We pledge to continually provide our community with cutting edge technology, up to date medical treatment, and overall customer satisfaction.

Farmers Insurance
Since our founding nearly 90 years ago, Farmers Insurance® has valued working with purpose and creating a meaningful impact. We have a commitment to serve the communities where our customers, agents and employees live, work and play. Debbie Eckenrode brings over 31 years of experience, providing outstanding customer service and ensuring each client is educated on the coverage options to suit their specific needs.
Central States Manufacturing
Central States Manufacturing produces metal roofing and siding for thousands of customers across America. These customers use our material to make a variety of structures, including backyard garages, metal roofs, industrial complexes, and even agricultural buildings. When you choose steel for your project, choose Central States, and be confident in the company and the product.

The EADS Group
As one of the country's leading design consulting firms, The EADS Group is big enough to handle the major projects in the industry but small enough to not ever lose sight of the individual relationships we foster. We design solutions that are cost-efficient, forward-thinking and help to support and shape communities that we serve.

Hoss's Family Steak & Sea
Since 1983, Hoss's has been perfecting all the necessary pieces – considerate service, delicious food, and a pleasant environment – to bring families and friends together. We especially welcome large families or groups, because we always have plenty of room and a variety of food to accommodate everyone.

Horseshoe Amateur Radio Club
The Horseshoe Amateur Radio Club is active in promoting fellowship and fun among our area amateur radio operators. The club is also very active in serving the surrounding communities through providing emergency and public service communications, and also provides classes and testing for those interested in becoming ham radio operators.
Furrer Beverage
Furrer Beverage is a family-owned Anheuser-Busch wholesale distributor located in Altoona, Pa. Furrer Beverage also carries about 120 different brands and styles, including: domestic and craft brews, imports and flavored alcoholic beverages, non-alcoholic beverages, sports drinks and more.