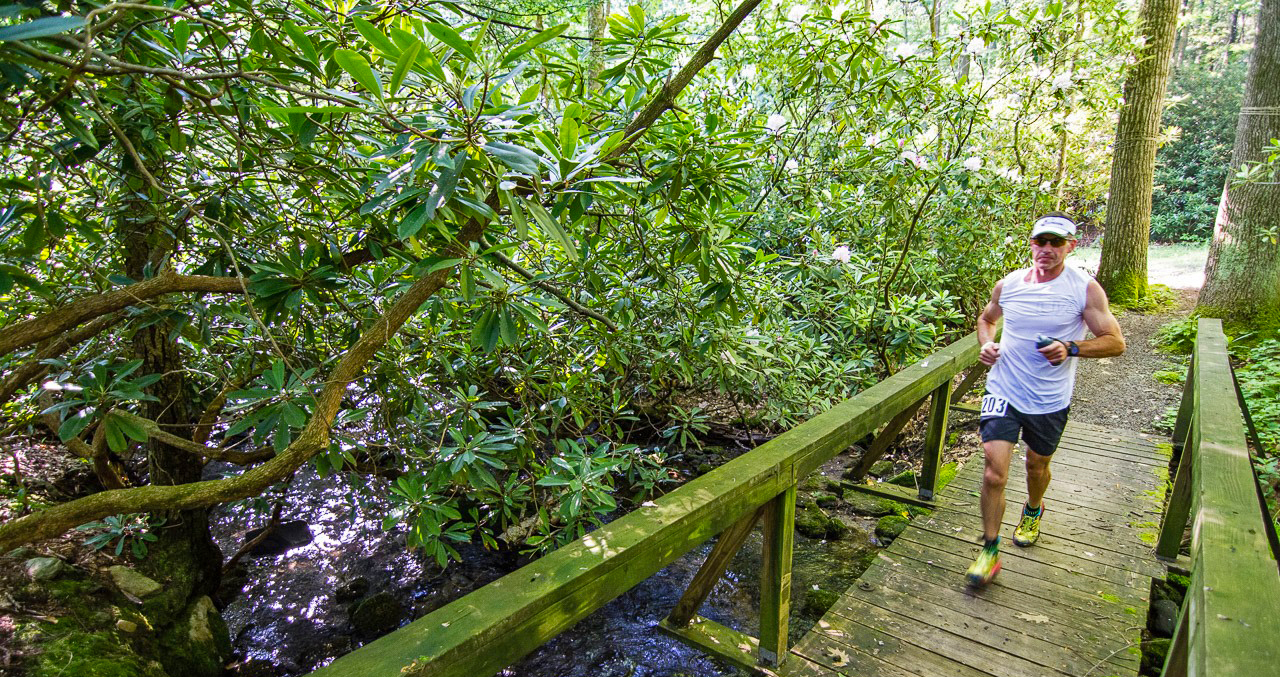 Pricing
$30 for ALL EVENTS
Due to COVID-19, Allegheny Trailrunners had to cancel the Allegheny Trailrunners, Inc. Trail Fest originally scheduled for July 25, 2020. In its place, Allegheny Trailrunners and Camp Anderson still want to welcome you to Camp Anderson RYOR (Run-Your-Own-Race) Endurance Challenge. 
In the entire month of July until August 2nd, you are welcome to run the Trail Fest Endurance Challenge course. Run the 2-mile course as many times as possible for 3, 6, or 12 hours. Submit your results. In return, you will receive a T-shirt customized with your mileage and a decal when you achieved a certain mileage milestone. Additional proceeds after the costs of the t-shirts and decals will go to Camp Anderson. 
(Update: July 9th: SPECIAL REQUEST – WE ADDED A 4TH CHALLENGE TO THE CAMP ANDERSON RYOR ENDURANCE CHALLENGE!  **CAMP ANDERSON HOUR OF MADNESS ** Start at the top of the hour. Complete a loop within the hour then start your next loop at the top of the next hour. Repeat. Complete as many loops as you can until you can't finish a loop within the hour, or reach 100 miles (50 laps total), or just go mad!)
Details:
Timeframe: Runners are welcome to Camp Anderson and may run the course as many times as possible within 3, 6 and 12 hour periods. The event begins at sunrise on July 1, 2020 and ends Sunday, August 2nd, 2020 at sundown. 
Course: The course is the 2-mile Trail Fest course (minus a small section around the shooting range). The course will be marked with directional arrows and pink flagging tape. Keep flagging tape to your right.
Nighttime: Though the Camp is open at night, we recommend that you run during daylight hours. Overnight tent camping is permitted within the park grounds. 
Aid Stations: NO aid stations provided but you can create your own whether it is from the trunk of your vehicle or set up a pop-up tent anywhere on the course. We will mark locations where water is located however; we recommend you bring your own hydration. Allegheny Trailrunners or Camp Anderson will provide no hydration or food.
Bathrooms: It is unrealistic to have Camp Anderson volunteers to have bathrooms open 24-7 for an entire month however they are making every attempt to do so. Currently the bathroom next to the shower room is open. Email Camp Anderson on the availability in the days before you arrive. (814) 381-7172 | contact form
COVID-19:

Be aware of the current social distancing and COVID-19 mitigation efforts. Masks are required if you are outdoors AND unable to consistently maintain a distance of 6 feet from individuals who are not members of their household. Runners should be able to do their runs without masks but we recommend for runners to wear a mask or a bandana if portions of the park are crowded. Even though all large events have been cancelled for July, there may be smaller groups attending the camp. Current guidelines say the capacity for the park is 250 people. 

Respectful of others: Camp Anderson is open to the public so expect walkers, fishermen and others enjoying the park and possibly on the course. Be kind, respectful and courteous to other patrons in the park. Pay extra caution near the pond with fisherman maybe casting their lines. 
Post-Race: When done, send us an email with your overall time, distance and when you ran it. Also include the size of the shirt and a mailing address. We are going by the honor system, however we may randomly verify your results by asking you to submit the Strava, Garmin, etc. data by submitting your run's URL or GPX file. Submit it to bmazur@alleghenytrailrunners.com
Awards: Runners who obtain the farthest mileage for each timeframe will receive an additional award. 
For runners who take their running seriously, this is offering a great opportunity to get those legs moving for 3, 6 or 12 hours on our 2 mile course with a 275 foot of climb.
New for 2020: The course is our Allegheny Trailrunners Trail Fest course without the "shooting range". The RYOR course is 1.85 miles but we will credit you for 2 miles so it is easier to keep track of mileage when you are on the course. And, we increased the hill climbing by more than twice the amount of climbing. We did this by adding a significant hill and extending two more climbs. 
Training for a fall race?
Or do you want a great opportunity to work those legs for the long haul, test your gear, get your nutrition in check, etc.
All runners will receive a participation award, overall winners for each event will get an award and runners who complete a marathon, 50K, 50 miles or 100k will be given a window decal with your distance.
Distances are determined by the number of laps completed.
10K* = 4 laps; 1,340 feet of climb
1/2 Marathon* = 7 laps; 2,345 feet of climb
Marathon* = 14 laps; 4,690 feet of climb
50K* = 16 laps; 5,360 feet of climb
50 Mile = 25 laps; 8,375 feet of climb
100K = 31 laps; 10,385 feet of climb
100 Miles = 50 laps, 16,750 feet of climb
(* – technically you would reach the mileage milestone somewhere on the course, but you will only be credited upon completing that lap.)