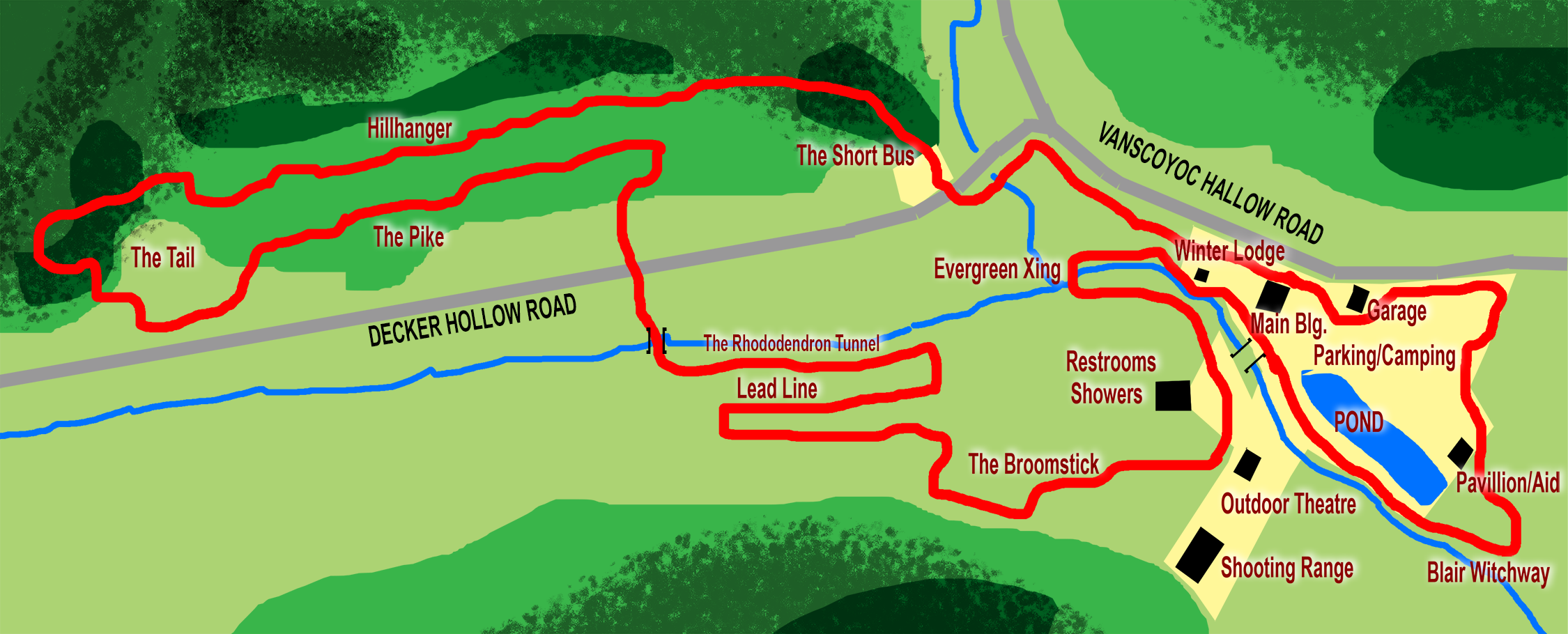 Course Description
[Tentative course as of March 1st, 2019. There may be tweaks and adjustments prior to race day. Visit this page often for updates.]
Runners will start below the Main / Dining Hall building and head up past what is called the John Porter Memorial Lodge with the stream on your left. Then you will make a left and go through the stream, which will be the only stream crossing in the race.
The course will horseshoe around and you will now be running along the creek downstream on your left. Here, the bathrooms and shower house will be on your right and then just brush up against the area in front of the Chapel/Amphitheater. From here, you will head up a small hill into the Broomsticks, named for the thin trees that you will dodge.
(continued below)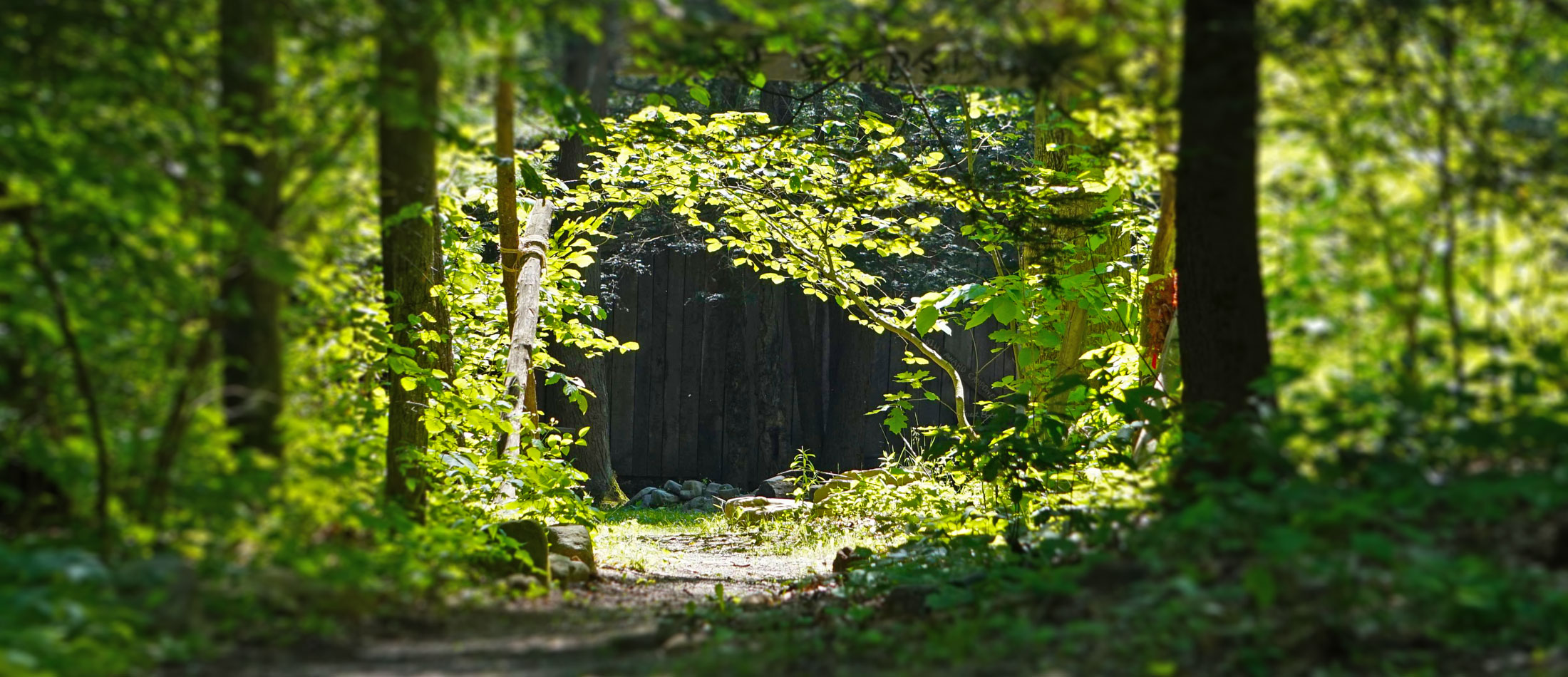 For a moment, you will be below the abandoned rail grade, which was once the Tyrone to Clearfield Railroad that opened in 1863 and then closed in 1969. From this high ground, you will turn to the right and downhill through a small section of pines before turning left.
Then, you will make a sudden switchback onto a straightway we call The Lead Line. By the way, it is worth mentioning that you will be passing several outhouses along the course – all of which will be open during the race. A switchback takes you to the left, past the 341 Pavilion, and through a section called the Rhododendron Tunnel.
(continued below)

At the end of this tunnel, you bear right over a bridge and then cross the paved road to an area called Camp 103. Here, you take a short climb and turn left onto a wide doubletrack, an old logging road that we call The Pike. The logging road then descends down into a bowl where you will start climbing out via a set of switchbacks. As it circumnavigates above the bowl, the course will traverse a series of gullies before a mildly technical yet short climb up the hill.
From here, the course will hug the hill above Decker Hollow until a fast downhill to a small gravel lot called The Short Bus. The course will cross the road and then hug along the right hand side of the road.
(continued below)

Runners will run above the John Porter Memorial Lodge and the Main / Dining Hall building. Make sure you either tip your hat or ring the bell in front of the building and before going around the storage building. Now, run the perimeter of the camping/parking area before arriving at the aid station under the pavilion.
From the aid station, runners will make a short dart into the woods before heading back toward the start/finish area, running between the causeway that divides the pond and the creek toward the Main building.
Mileage: 2.05 miles. About 200 feet of climbing.
Now… repeat for 3, 6 or 12 hours! 🙂

DISTANCES AND ELEVATION TABLE
10K = 3 laps; 600 feet of climb
1/2 Marathon = 7 laps; 1400 feet of climb
Marathon = 13 laps; 2600 feet of climb
50K = 16 laps; 3200 feet of climb
50 Mile = 25 laps; 5000 feet of climb
100K = 31 laps; 6200 feet of climb